Since 1964, Ruiz Foods has strived to make great food while also making a difference in the lives of our team members, our neighbors, and our consumers.
Our founders Fred and Louis Ruiz established our guiding philosophy and passed it down to their children and grandchildren, many of whom remain involved in the day-to-day operations of our family-owned company all these years later.
Today, members of the Ruiz family and the Ruiz Foods executive team work together to ensure that our founding vision and values continue to guide as we grow into the future.
Kimberly Ruiz Beck
Chairman of the Board and daughter of our co-founder Fred Ruiz
OUR VISION
A legacy of making great food and a passion for making a difference.
OUR VALUES
Innovation
Integrity
Quality
Respect
Safety
Teamwork
SOCIAL RESPONSIBILITY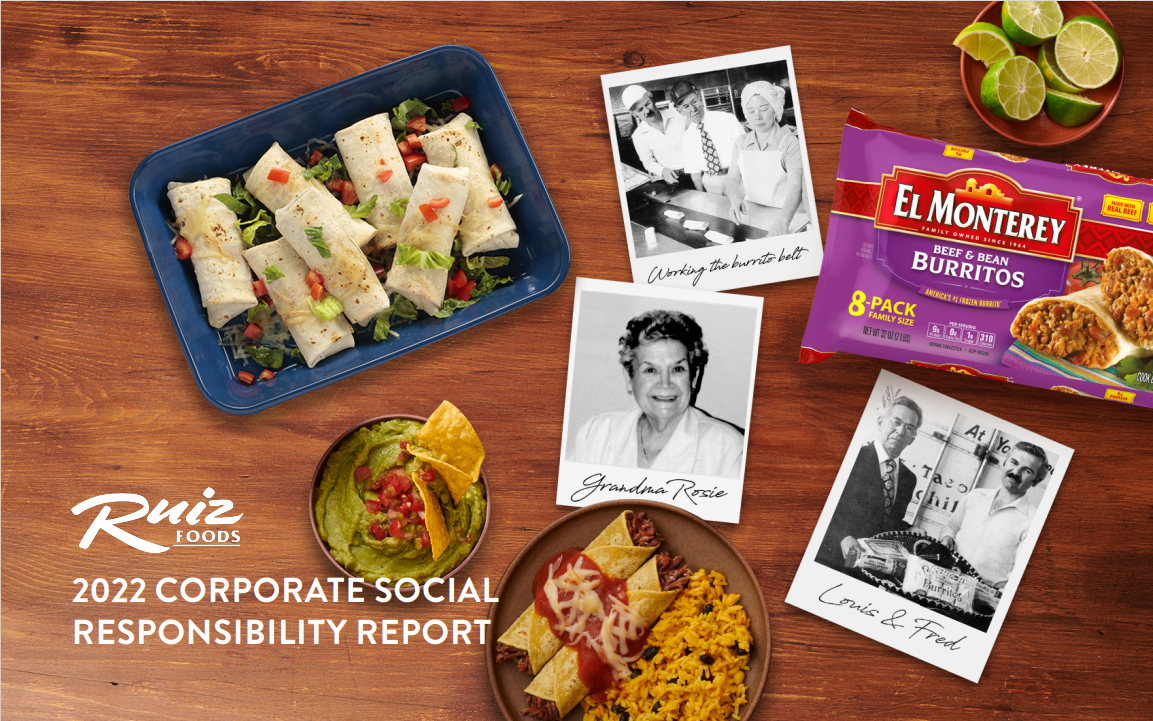 BOARD OF DIRECTORS
Kimberly Ruiz Beck
Chairman of the Board
Kelly Ruiz Hanchett
Director
Bryce Ruiz
Director
Matthew Ruiz
Director
Dan Antonelli
Director, President & CEO
David Auchterlonie
Director
Kevin Cleary
Director
Arthur Drogue
Director
John Geisler
Director
Angelo Iantosca
Director
Stephanie Wilkes
Director
OPERATING COMMITTEE
Olga Balderama
SVP and General Counsel
Tony Caetano
SVP, Administration
Kimberli Carroll
EVP and Chief Operating Officer 
Sean Minooei
SVP, Manufacturing
Dan Redfern
EVP and Chief Financial Officer
Galen Sienicki
SVP, Operation Services and Engineering
Jesse Sowell
EVP, Retail & Foodservice Business Unit
Jeff Trykoski
SVP, Supply Chain Services
Michael Warter
SVP and Chief Information Officer